Overview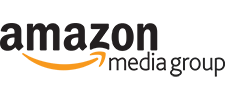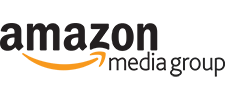 This guide will walk you through how to setup your campaigns with Amazon using Branch Universal Ads and track ad conversions across every device, platform, and channel.
1. Complete Universal Ads Prerequisites
DEVELOPER MAY BE REQUIRED

The following Universal Ads prerequisite includes providing URI schemes and other components that may require a developer:
DEVELOPER REQUIRED

The following Universal Ads prerequisites involve app code changes:
Fire OS Support

Please implement the Branch SDK for Android 4.1.1+ to ensure support for Fire OS devices.
2. Enable the Integration
Visit the Ads page on the Branch dashboard.
Select Partner Management from the sidebar.
Search for your Universal Ads Partner.
Select Amazon and hit Save & Enable.
3. Enable Postbacks
Basic postbacks will automatically be activated for events like Install and Purchase when you enable your ad partner.
You can then add additional postbacks, for example, if you wanted to add postbacks for custom events that are specific to your app like Account Created.
You can also edit postbacks if there's additional data you really need to pass along to your ad partner.
3a. Resetting Postbacks
There may be times when you need to reset a partner's settings; i.e. when a partner updates their postback templates or when perhaps you've made a mistake during partner setup. Resetting a partner's settings allows you to re-enable the partner integration with the correct information to accurately measure and attribute conversion.
Disables Ad Partner

Resetting partner settings will:

Disable the ad partner.
Clear out all of your saved credentials and postbacks that are already setup.
Return the ad partner to its basic configuration.
To reset a Amazon's postbacks:
Click on the Account Settings tab.
Click the Reset All Settings button in the right-hand corner.
4. Platform-Specific Ad Links
Create separate links to track campaigns for Fire TV devices vs Tablet devices. Make sure to append the following mandatory key-values for tracking ad links on Amazon Fire Tablet/TV Devices:
Fire Tablet: %24os=AMAZON_FIRE
Fire TV: %24os=AMAZON_FIRE_TV
Implement these links for platform-specific Fire OS ad campaigns on the Amazon Advertising platform.
Updated 4 months ago
---
---